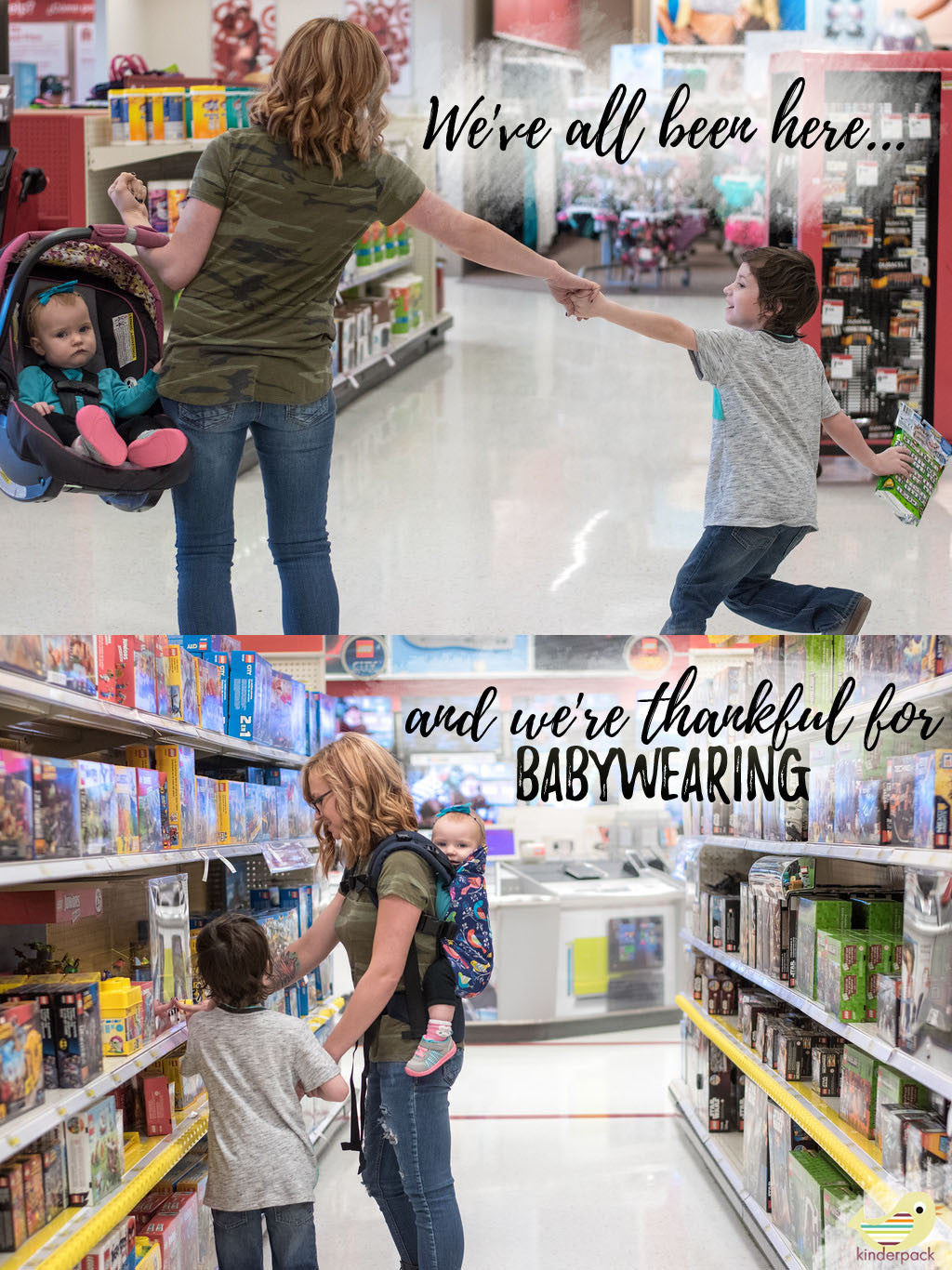 Kindercarry Rewards - Referral Program
We are so excited to introduce Kindercarry's "Refer a Friend" Program! Now when you tell your friends about your
favorite baby carrier
, you'll be rewarded with helping out a friend AND some sweet discounts. 
Your 
Kindercarry Account
is linked to the rewards program. If you already have an account, you're ready to begin earning points! If you do not have an account, be sure to set one up and get started. 

How to earn points


You can earn 5 points right off the bat by simply sharing the website through the rewards program to your Facebook page. This action is a bonus and can only be used once.


For every $1 you spend at Kindercarry, you will receive 1 point.  Fine print- points can not be applied retroactively (program begins 5/28/17). You can earn points from any purchase, including wrap conversions. 


For every $1 your friend spends using your unique link, you will earn 1 point.  Fine print- Friend referred must be NEW to Kindercarry and not have previously made a purchase. The link can only be used once per person. 
The fun part- REWARDS!
150 points gets you a $10 coupon


300 points gets you a $25 coupon


500 points gets you a $50 coupon


1100 points will get you a FREE KINDERPACK (you read that right!!)

Fine print- rewards excludes wrap conversion Kinderpacks. You can earn points by purchasing those, but you can not redeem points for them. Sorry!! 
The program is pretty easy to follow. We hope that you enjoy this perk and continue to share the Kinderpack love with your friends and family. Word of mouth is how so many caregivers find the products they love!